Stoneridge Custom Farming Ltd.
Your full line custom service partner
What a busy time it has been at Stoneridge!
     Everyone has put in incredible hours to make sure everything gets done!

     I had to work this past Friday night (cold beer is NOT just going to serve itself). I received a text message asking for provisions.  At 4:20 am I locked the door behind me at work, hopped in the dirt covered chariot and made two quick stops. First they needed energy drinks, and then coffee and breakfast sandwiches to feed 6 up-all-night young men (well, 5 young. One is decidedly older!). Then it is off to Monkton, where corn silage was being shuttled from the field to the bunk and packed in for the coming year. It was still pretty comfortable weather, so my window was down, my radio was up and I was off!  I got home a little bit after 7 am, and crawled in to bed for a few hours.

uh-oh, have to sign off for a bit, have to research soft white winter wheat and watch for the Purolator guy who is expediting a part straight to the farm...
ok. back to the task at hand, for now anyway...

     I would like to take some time to introduce you to "the others"... 
     Stoneridge Acres was started a number of years ago, and has morphed in to Stoneridge Custom Farming. It is a family based business, but a few years ago the realization came that the family was not going to be able to Custom Farm without help.
Since our baby having years are well behind Farmer and I, it was time to hire people to help see his vision through.
     What an adventure the hiring process can be. You can place ad's in all kinds of publications, online, newspapers, farming publications... and then you wait.... and wait.... and then you get an email from someone in another country who has not ever farmed, but would love to come to Canada.
   There was no reason to put out the advertisements, because it turns out he lived about 15 minutes away, and was friends with the farm kids.

 Jeff came to the farm first.  I wonder how easy it was to transition in to a family business.  it can not have been easy. Did he have moments where he felt like he was the odd man out? Did he understand how they communicate with each other?  It is like watching people speak in code, like teenage girls who make up their own language, that only they understand.
    Jeff is friendly and smiling and had to break the ice, for that he deserves a lot of credit!  He is always ready with story to entertain, and you can hear his laugh across the yard. Doesn't it looks like he belongs on that couch?

     Ben was next, he worked for a customer of ours, and it just so happened that the transition from Milk Man to Custom Farming Man all came about wonderfully for us! He is softspoken and funny and kind.  He has a wonderful smile, and he ALWATS brings me back his Tupperware container!!

Often we have others come and help out when it is super busy. Nick (one of the most boisterous, sweet, funniest kids I have met, Joel (who is incredibly wonderful, because his day job is as a mechanic!), Brandon (The Spare's long time friend and buyer of pick up trucks), Mike (Farmer was the best man at his very recent wedding, congratulations!) are the ones I can think of off the top of my head.
Ben's friend Andrew had come last year to help, and this year he became the third employee. He is quiet and often is doing the job that needs to be done all by himself. He speaks lovingly of his wife and daughter. Bruce says he is incredible strong!
I see these guys as much as I see my own family. I feed them, deliver coffee, provisions fuel, DEF to them.

     They sleep on my couches when they can get a few hours in. I often come downstairs in the middle of the night and hear (one of them snores, but I won't tell who) them sleeping.
     How amazing it is to have found young men this dedicated to their job. How lucky we are that their wife (A) and girlfriends (B & J) are understanding of what it is they have chosen to do.
With all the stops and starts (5 calls re: winter wheat, one research frenzy, Purolator man, weigh office call and meeting, lunch, my sweet Erin calling me to chat, various texts from my bar lovelies, one facebook peruse, waiting for emails to come through... this post took me about 5 hours to compose.
Anyway, it is Friday afternoon, and I have to get back to my crazy life.

Have an amazing weekend all!
From all of us at Stoneridge Custom, may your crops be bountiful and your sleep be deep.
Enjoy the colours October brings!

Good Morning!
    Things here at Stoneridge are starting to gear WAY up, even after a couple of days of rain... The hired men and the family all managed to fit in some down time.  Of course down time often means being in the shop maintaining equipment, book work in the office and catching up on some sleep.
      I am looking out the office window and I see the leaves are changing on the big, beautiful maple tree, and it reminds me that the first day of Autumn is two days away.
     Autumn means a lot of things for so many people, but here at Farmville it means harvest, and this is what Google says the definition of harvest is...
har·vest
ˈhärvəst/noun noun: harvest; plural noun: harvests
verb verb: harvest; 3rd person present: harvests; past tense: harvested; past participle: harvested; gerund or present participle: harvesting
     The soy bean are ready, fourth cut hay, corn silage are all coming together.

 We have the bins now, and we are emptying the wheat to make way for the soy beans.
Trucks come and take the dried wheat and deliver it to a feed company.  The first step is the empty truck drives up on our weigh scale. 
     The scale is 80 feet long and has a walk way along the side for the truck driver/farmer to have the option to wither stay in his vehicle or hop on our and come in to the weigh office and have a look for himself at the numbers.
This is the machine that actually records the weight and prints the ticket. It shows the weight on the digital read out, and prints it to each weigh slip in the printer below.
We record the commodity (wheat, corn, soy beans), the date, the farm name, if the driver was in or out of the vehicle, where the truck is bound for, who weighed it and who trucked it.
   There are four copies made, so the farmer, the driver, Hensall and Stoneridge all have a copy so that everyone has all the information they need.
Then the truck driver drives around to the area where the wheat, that has been previously dried, is loaded into his trailer  IN this picture, there are two overhead hoppers (the wheat  is in the steel coloured one).  As you can see, we have a crew working hard on another big bin going up on the left of the picture!
The trucker just drives underneath the hopper, climbs a ladder, opens the sliding door at the bottom of the bin, and WHOOSH, wheat comes out!
What is a hopper bin you ask... Well, I am glad you did!!
     Hopper bins offer top quality grain and seed storage. Without bolts and ribs, the seamless interior allows for safe and easy unloading, while ensuring no seed or contaminates are trapped on the walls or joints.
They are completely self cleaning with no obstructions. As you can see, the bottom is like a funnel, so that the product inside can run out smoothly, and no one is jeopardized climbing into that storage to have to clean it or remove grain that is stuck.

When the trailer is loaded, the driver comes around back on the scale and we weigh him out, give him his copy of the paper work and he is off to his final destination (not like the movie!)

Just one last picture before I am pulled away to start receiving soy beans (I will show you that post another time!), my Farmer likes to see pictures of his dreams being fulfilled, so I am going to sign off for today.

   Probably go and put some socks on, because we are in single digits this morning, and I was not willing to give up my flip flops just yet...

Have an awesome day friends!

May all your days be filled with laughter and sunshine, just as the truck in this  last picture is being filled!!! ;)

K
Hi All...
 Welcome to our crazy!  We are a third, succeeding within the next few years/decade or so to a fourth generation farm in Southwestern Ontario.
  Over the years it transformed (as so many farm do) from one house and piece of land to two. The second was a pig farm, that was sold again and they purchased the farm across the road from it, which became part of Stoneridge Acres.
     It now provides homes for the patriarch (my Father in Law), Big R and his bride of 46 years Diane.
    My Farmer and I have blended our families and we live on the 'home farm', with The Heir (25), The Spare (21), the Farmer's Daughter (19)--who is currently pursuing her Post Secondary Education in London, Ontario (Go Mustangs!), The Cheese (18) and Bub (15).
      While this Old Stone House has lots of bedrooms for the family, it only has one bathroom--SIGH- which is often the biggest drawback (although, with The Daughter off at school that has changed SIGNIFICANTLY!)
     The oldest two have the farm in their veins, and since they were old enough to tag along in a tractor--in a car seat young when Daddy was on baby duty-- there has never been a doubt what they wanted to do. My boys have come to love the farm and some of the freedom it allows. Like toboggans on the back of ATV's, just a far more laid back vibe than life in town.
     I lived, and worked, in town when I met my Farmer, but I had grown up on a farm so I knew, vaguely, on paper, what I was in for when we decided to live together.  It was an adjustment. Like blending any family is. It was loud and awkward and there was jostling for position, lines drawn, boundaries tested, statements made and somehow, we managed to pull it off! 

    Stoneridge Custom Farming was born 4 years ago, when it became obvious that he farm was going to have to expand to be able to support more families.  What an experience that has been for us all!  Everyone falls in to and finds their role, and often it changes.
      Farm families put in some crazy hours to begin with, and adding a business that involves other peoples farms has intensified that markedly.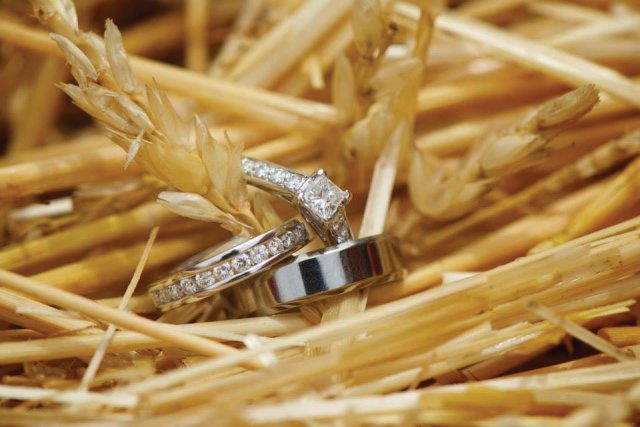 We are dictated to by weather. There are weather apps on every smart phone. I often see the weather page left open on the computer, and, I am sometimes consulted because of my arthritis and a broken foot back in the early stages of our relationship, conflicting weather forecasts?! Weather man says clear but the sky seems to broadcast something else?! My body is sometimes the deciding factor.
    Doesn't everyone live a hectic and whirlwind life these days, so in that I don't feel we are special. Our chaos is markedly our own and we manage it the only way we know how..
 some leadership
laughter
yelling
goofing off
utilizing down time when it comes
not having expectations outside of that moment
and cell phones.
     Oh man, what would this operation do without cell phones!

That is us in a nutshell, see you again soon!

K
,

/